An Evolutionary Learning Community of Practice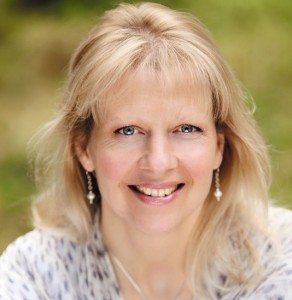 Women at the Heart of Leadership has been evolving quietly since 2003 and has a valuable history. However, as we near the milestone of 2013, it feels important to mark the end of an old cycle and the beginning of a new one. The new cycle does not change it's purpose in any way, but it does mark a more clearly (and boldly) named intention to support women to step into a new paradigm of leadership, to lead from the heart and play their unique part in becoming the new culture makers of our future. This new paradigm is evolutionary in nature and embracing of more feminine values, principles, qualities and behaviours than our current leadership paradigm embraces. This may not be a simple intention to fulfill, but we believe it is an exciting and rewarding journey to embark upon. It requires us to place our primary attention on our own process of learning and development, so that we can each navigate our way beyond our own inner glass ceiling, (the parts of ourselves that need to be evolved) in order that we can fully access and lead from our authentic power and catalyse transformation in our own lives as well as in our individual and shared spheres of leadership.
We view the community itself as an 'Evolutionary container' which describes a kind of 'safe and co-creative environment' within which a certain set of conditions prevail that support our individual and collective learning and process of evolution – and in a way that makes it easier for us to show up authentically, visibly and at times vulnerably. These conditions are generated by engaging key principles and practices which foster robust, mutually supportive relationships within the community. We're in the process of re-defining and articulating specifically what these conditions are that have already enabled the transformation that many women have experienced in the community to date. In essence an 'evolutionary container' is one which:
holds a deep respect and care for who we are, valuing each one of us equally as a unique expression of life itself.
holds an intention for us to evolve beyond the limiting (internal and external) perspectives and mechanisms which keep us stuck in the old paradigm of leadership.
sees our issues and challenges as impersonal, collective issues that are present for women and that together we can evolve.
holds a space for developing authentic relationships where honesty, vulnerability, care, support, constructive challenge, fun and co-creativity can emerge
supports us in discovering and aligning with our unique purpose and vision for our lives/leadership
holds a space of safety for learning and practicing of new ways of being and behaving as leaders emerging in the new paradigm.
This 'container' also holds the image of a circle. The circle represents the wholeness of life, equality, appreciation for the diversity of life, collaboration, shared leadership, cycles of nature, the sacredness of life and much more. So how we structure ourselves within the community is in the image of circles to reflect the natural power and meaning inherent in the circle.
There will be multiple ways to engage in the community as we evolve this next phase of our journey and we invite you, if you are called, to join us in collaboration and to Join the Evolution of our collective leadership as women.