Are you ready to nurture the seed of your true creative potential and bring your unique gift to life?

WELCOME!
Are you a heart-centred leader, change-agent or social entrepreneur called to follow your passion and make a bigger impact through your work in the world?
Do you want to lead a more purposeful and fulfilling life and yet struggle to find the deeper confidence and courage needed to step up more visibly to serve a higher calling on your leadership and make your unique contribution?
Are you in touch with your desire to contribute but disenchanted by the typical 'masculine' models of leadership and searching for a more authentically feminine way to make your vision real?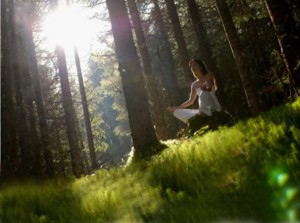 Do you ever find yourself…
Feeling confused because even though you're doing well, you feel there's something missing and you're somehow not realising your true potential or living the life that could really fulfill you?

Feeling called to make a bigger contribution but frustrated because you're not clear enough what it is or how to bring it to life?

Feeling small and holding back in some way, not being 'the real you' and avoiding speaking up or stepping out visibly as a leader?

Depleted by the many pressures and demands of you work and not taking enough care of yourself?

Seeking a more authentically 'feminine' way to lead, but lacking positive role models and peer support?

Wanting to lead generative culture change of some kind but needing to find deeper confidence and encouragement to stand for what you most care about and generatively challenge the status quo?

Needing support from other heart-centred women like you, who can understand and provide support for your personal growth, fulfillment and passionate contribution?
"Joey gets under your skin to help you find out who you are; what motivates you; what you really want and what holds you back from achieving it. She then gives you the tools and the confidence to use those insights in order to become the leader you really want to be."
JOIN THE COMMUNITY FREE, TODAY

And let us help you to…

Awaken and strengthen your vision of possibility for your life and the difference you're called to make as a feminine leader.

Feel a deeper confidence in who you truly are and the real value of the unique talents and gifts you bring.

Find a more meaningful sense of purpose and true motivation for your leadership and access the courage to take 'right-action' that's aligned with your deepest desires for your life and work.

Shed light on the unconscious patterns that are currently sabotaging your success and apply tools, principles and practices that will support you to break through your inner glass ceiling and engage the personal development that will help you realise the true potential that you sense is possible for your life.

Find the freedom to express yourself from your authentic feminine power and make a greater impact through your natural presence, passion and feminine wisdom.

Step off the treadmill of exhaustion, engage a more naturally feminine way to lead your life and work and create more fulfillment, balance and well-being in  your life as a whole.
"Joey's work is transformational!  Bring along your whole self and your boldest aspiration – the rest will happen."

If you feel called to step into a more authentic journey of leadership and lead yourself towards the fulfillment of your unique purpose and vision for your life, then please join me and other amazing women in this community to receive news, hearticles and many other free resources. You'll find out more about what we're up to as the community develops and how we can support you on your evolutionary journey ahead.
Warm wishes, Joey
JOIN THE COMMUNITY FREE, TODAY
All you need to do is enter your details in the joining window in the right column of this page and begin your journey with us by receiving our regular hearticles and other free resources to nourish and inspire your journey.
We'll make sure you don't miss out on the many creative ways you can engage with other women who, like you, are on their unique pathway to transforming themselves, their lives AND our world.
"This work with Joey has been incredibly empowering and has transformed my life both at work and at home. I am now a more confident, calm, happy and effective leader."